Starting today through the end of the month, save on hundreds of games off up to 90% off with our Out of this World Summer sale. Games from some of your favorite publishers are on sale including THQ Nordic, Headup, Microids, and Nacon.
1C Entertainment Sale
1C Entertainment is a global publisher and developer that has successfully launched over 100 game titles including critically acclaimed series – IL-2 Sturmovik, King's Bounty, Men of War and Space Rangers. They were one of the first companies to sign with Robot Cache and we are proud to have them as a long-lasting partner.
Their games on sale during our Out of this World Summer sale include: Devil's Hunt, Fell Seal: Arbiter's Mark, IL-2 Sturmovik: 1946, Re-Legion, and Stygian: Reign of the Old Ones.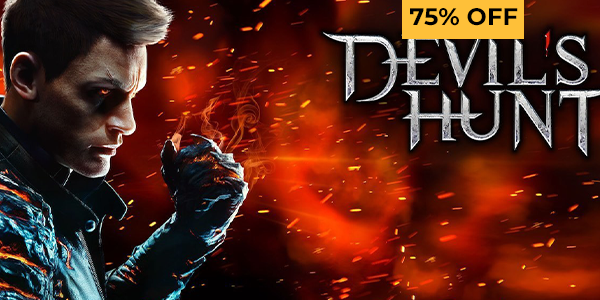 Headup Games
Headup Games is a German based video game company, home of lovely crazy peeps that publish and develop indie games. Voted "Best Publisher" at German Developer Awards 2012, 2013, 2017 and 2019. They have recently launched several hits including: Bridge Constructor, Dead Age, and the recently released The Coma 2: Vicious Sisters.
During the Out of this World Summer sale, Headup Games is putting on sale games like: Bridge Constructor, Dead Age, Everreach, and SEUM Speedrunners from Hell.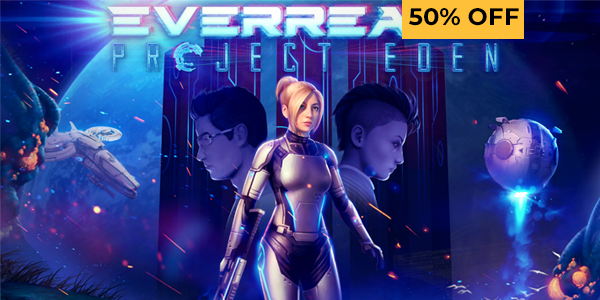 Modus Games
Modus Games is one of the fastest-growing video game publishers that prides itself on providing AAA publishing services to talented independent developers across the globe. It has produced several recent hits such as Trine 4 and some highly anticipated games such as Rock of Ages 3 & Remothered: Broken Porcelain.
Modus will be putting Bear With Me – Complete Edition, Extinction, and Trine 4 on sale during the Out of this World Summer sale.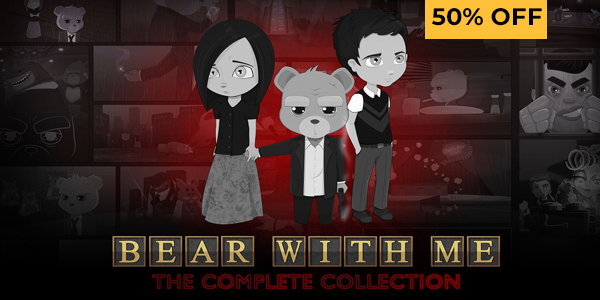 Nacon
Recently re-branded from Bigben Games to Nacon, their mission is to offer valuable, quality and performing accessories, Audio products and entertain all gamers. In terms of their gaming portfolio, it's rich with popular games like the Sinking City & Sherlock Holmes: The Devil's Daughter with highly anticipated titles like Werewolf: The Apocalypse – Earthblood.
Nacon is putting a healthy mix of games during the sale including Sherlock Holmes: The Devil's Daughter, Outcast Second Contact, and FIA Truck Racing Championship.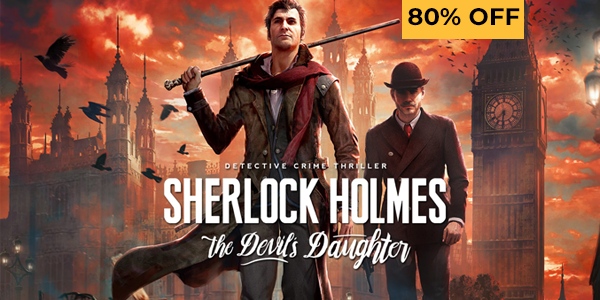 THQ Nordic
THQ Nordic is a global video game publisher and developer. THQ Nordic brands include Darksiders, MX vs. ATV, Destroy All Humans, Wreckfest, Titan Quest, Biomutant, Gothic, ELEX, Kingdoms of Amalur and many more.
During the Out of the World Summer sale, they will be putting games like Darksiders III, Fade to Silence, and Rebel Cops on sale.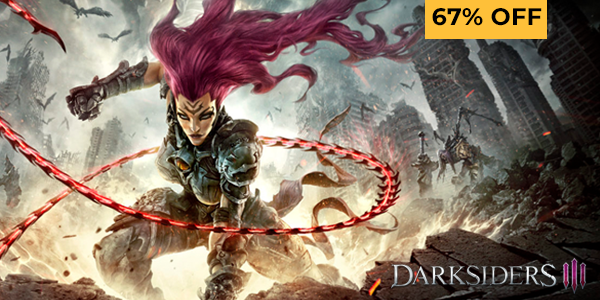 About Robot Cache
Robot Cache is the world's first videogame marketplace to buy PC games, resell them when you're done and mine to earn free ones! We're committed to disrupting distribution to be more fair, transparent and inclusive, changing the standard forever because it's time.
PLAY. MINE. SELL.